CE Kitchen Cleaning Miami FL – The Best solution for kitchen deep cleaning.
Call us at 786-490-7574
Customers love your restaurant not only because the food is great, the servers are polite.
Clients also notice how clean is the kitchen, the dining area, restrooms.The cleanliness of the restaurant can make or break the reputation of any restaurant.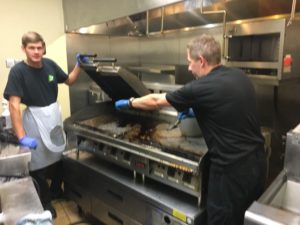 The kitchen deep cleaning with steam power at least once a year is the best solution for the successful restaurant.
Your kitchen staff can be trained to perform daily light kitchen cleaning procedures : mopping, sweeping, dish-washing.
Restaurant managers should train kitchen staff to do equipment Spot cleaning, spills wiping at the end of each shift. However, it's usually not enough for a busy commercial kitchen.
Call us at 786-490-7574
Commercial kitchen appliances collect grease in hard to reach spots. Most often standard commercial kitchen does not have time, smart degreasers, or special equipment to do the deep kitchen cleaning. CE commercial kitchen cleaning offers the Green power of steam to make your kitchen clean again!.
We want the kitchen to be safe for customers and staff from grease fires and also reduce the odor and smoke from burning food. Stay prepared in the event of Health inspection. Yearly deep kitchen cleaning will keep your expensive equipment operate longer, grease free, without any downtime and repairs cost. We provide deep kitchen cleaning services in Miami, FL.
Our service includes steam cleaning, foaming applications, caustic De-greasers, and detailed polish of equipment.
We will help you to impress customers, cooking staff, and inspectors with a professionally cleaned kitchen equipment.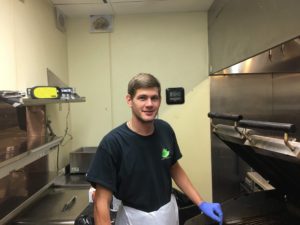 Call us at 786-490-7574
CE Commercial Kitchen Cleaning Miami Florida Service Areas:
Aventura, Coral Springs, Davie, Deerfield Beach, Fort Lauderdale, Miami, Oakland Park, Opa-Locka,Pembroke Pines, Pompano Beach, Sunrise, Vero Beach, West Palm Beach, FL
CE Kitchen Cleaning ℠ is servicemark operated by Calamus Enterprises Llc. Calamus Enterprises Llc is not responsible any damages (health and property) caused by the service. All services rendered hereunder shall be provided in accordance with all ordinances, resolutions, statutes, rules, and regulations of ATN and any Federal, MD State or local governmental agency having jurisdiction in effect at the time service is rendered.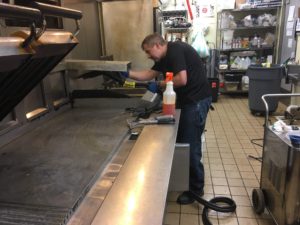 Call us at 786-490-7574
CE Kitchen Cleaning ℠ is sister company of Calamus Enterprises Llc
CE Kitchen Cleaning Miami Florida
FL Area Manager: Alex Husak
Phone: 786-490-7574
Address: 20335 W Country Club Drive, #1808, Aventura, FL 33180