CE Kitchen Equipment Steam Cleaning Services / Restaurant Steam Cleaning ,  with more than 12 years experience and following EU ISO 9001:2008 standards, we can offer the best complete deep steam cleaning service to restaurants and commercial kitchens.Kitchen Cleaning Baltimore
Are you looking for a reliable cleaning company that will guarantee to pass your local Fire or Health & Food inspector inspection?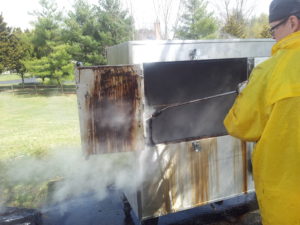 Are you worried your current cleaning company isn't pulling a permit?
We as independent, professional company  will  100% guarantee that Your Business will pass any Fire or Health & Food inspection in any city!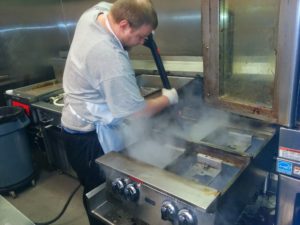 CE Kitchen Equipment Steam Cleaning / Restaurant Steam Cleaning specializes in industrial cleaning services providing Hood and Duct Cleaning, Kitchen Exhaust Cleaning and Kitchen & Equipment Detailing service for the food service industry in Maryland, DC and Virginia.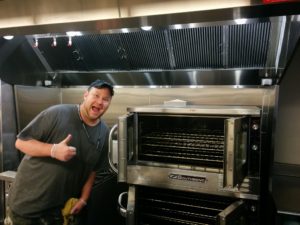 How much it will cost to properly deep clean my kitchen?
Prices for Kitchen Exhaust Hood and Fan Deep Cleaning start from $495 ( we do only yearly deep cleaning)
Commercial Kitchen and Equipment Steam Deep Cleaning prices start from $1500, average small size kitchen would cost $2000-3500- and 2-4 days to deep clean.
Because we promise highest cleaning quality – we don't do price matching
We don't do hard selling or have hidden fees
Our crew is properly trained, insured and extremely professional.
Call Mike for a Quote, Cell: (301) 275-5640!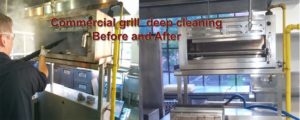 Do you need estimate how much is to Deep Clean your Kitchen?
Our on-site estimate will cost you reasonable $50. Free for Non-Profit organizations, schools, hospitals, Churches etc.
However, we can give you Rough/ Ballpark Free Estimate -if you send cleaning description and pic's of kitchen to our email address [email protected]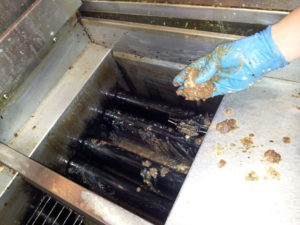 We are serving Maryland, Virgina, Washington DC, Baltimore and surrounding areas.
We are using top of the line Sanitech Mark 3 and MondoVap sanitation systems designed to satisfy the unique requirements of the Food Industry.
The Mark 3 Series incorporate a new thermal technology to produce pressurized wet steam (up to 350F) that cleans and sanitizes without using any harsh chemicals or detergents.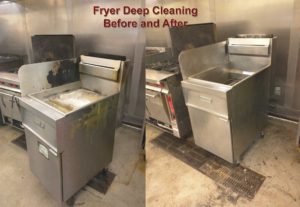 Our latest contribution to protecting the environment, and the health of our clients and employees, steam cleaning machine Marylandis that we use MondoVap  Natural Steam Machines to thoroughly and hygienically clean your cooking areas like food preparations surfaces, such as stove-tops and hoods, counter-tops and cutting boards, a vastly  superior method of cleaning to traditional methods using water, chemicals and a mop. Steam cleaning also prevents allergen residues from forming on our kitchen equipment and surfaces and removes 99.99% of bacteria.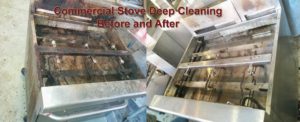 Kitchen Equipment Steam Cleaning / Restaurant kitchen cleaning service is designed to help you maintain the highest possible standards of hygiene.
Ovens, grills, deep fat fryers, extractor fans, walls, tiles, grouting, floors, etc will be steam cleaned in your kitchen, at a time that suits your business, leaving your kitchen germ free, smelling fresh and most importantly within the health and safety guideline.Restaurant Steam Kitchen Cleaning MD VA DC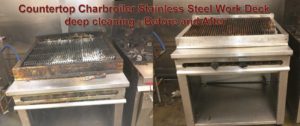 Our Main Services:
Kitchen exhaust hood cleaning
Sidewalk steam cleaning
Kitchen cleaning service
Kitchen hood cleaning
Commercial cleaning services for cooking equipment and kitchens
Food truck cleaning
Restaurant deep cleaning
Concrete floor cleaning
Kitchen Equipment Steam Cleaning
Tile and grout cleaning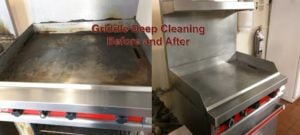 CE Commercial Kitchen Steam Cleaning MD VA DC is serving following areas:
Maryland: Baltimore, Annapolis, Columbia, Silver Spring, Dundalk, Wheaton, Ellicott City, Germantown, Bethesda, Frederick, Gaithersburg etc.
Virginia: Arlington, Alexandria, Falls Church, Fairfax, Fredericksburg, Manassas etc.
Washington DC
CE Kitchen Cleaning ℠ is servicemark operated by Calamus Enterprises Llc
Sitemap: