Contact Information
CE Commercial Kitchen Steam Cleaning MD VA DC
Operated By Calamus Enterprises Llc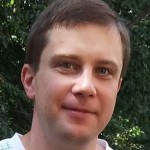 Owner: Mike Calamus
(301) 275-5640
Article in Yahoo! Finance about Mike Calamus
CE Kitchen Cleaning Maryland ℠
www.steamcleaning.us
Operated By Calamus Enterprises
(301) 275-5640
HQ Mailing:
12819 Moneyworth Way
Clarksburg, MD 20871
DUNS: 069423871
CAGE Code: 7RQE9

Work with us, for job offerings click here!
Have you consider having your own kitchen cleaning business?
Currently we are actively looking for business partners in NYC, TX, FL, PA area.
Contact us for cooperation opportunities : [email protected]
CE Kitchen Cleaning Baltimore ℠
www.steamcleaningbaltimore.us
Operated By Calamus Enterprises
(301) 275-5640
841E. Fort Ave #233
Baltimore MD 21230
CE Kitchen Cleaning Virginia ℠
www.steamcleaningvirginia.us
Operated By Calamus Enterprises
6312 Seven Corners Center #362
Falls Church VA 22044
CE Kitchen Cleaning North Carolina ℠
www.steamcleaningnc.us
Operated By Calamus Enterprises
(919) 307-6611
705 St Marys St
Garner, NC 27529
CE Kitchen Cleaning Los Angeles ℠
10736 Jefferson Blvd,
Culver City, CA 90230
Email: [email protected]
Cell: (323) 515-9552
CE Kitchen Cleaning Chicago ℠
https://www.steamcleaningchicago.us
5866 N Ridge Ave #1
Chicago, IL 60660
Email: [email protected]
Phone: (872) 216-1793
CE Kitchen Cleaning Facebook Feed:
CE Kitchen Cleaning ℠ is servicemark operated by Calamus Enterprises Llc. Calamus Enterprises Llc is not responsible any damages (health and property) caused by the service. All services rendered hereunder shall be provided in accordance with all ordinances, resolutions, statutes, rules, and regulations of ATN and any Federal, MD State or local governmental agency having jurisdiction in effect at the time service is rendered.
Our business hours are: Monday – Friday 8 am to 7 pm.
contact email [email protected]
***************************************************