Kitchen cleaning North Carolina – Raleigh, Greensboro, Charlotte
CE Commercial Kitchen Deep Cleaning North Carolina provides deep steam cleaning solutions to Raleigh, Greensboro, North Carolina, and surrounding areas. We serve both, residential and commercial clients interested in deep steam cleaning and pressure washing.
Differentiating from our competitors in the area, we raise the standard of professional kitchen cleaning as we are the only company using the latest sanitation equipment.
CE Kitchen Cleaning North Carolina
Operated by Calamus Enterprises Llc
Manager: Margus Luik
(919) 307-6611
[email protected]
DUNS: 069423871
CAGE Code: 7RQE9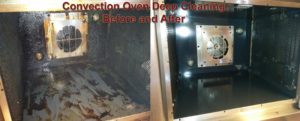 Busy areas of any business jeopardize its hygiene due to collecting bacteria and disease quicker than expected. Regular cleaning agents offer a solution to some dirt but do not deep clean the bacteria and virus that collects in small crevices in a deeper surface. The grime and dirt become a health hazard for customers, staff or a homeowner. Even though the amount of exposure to traffic varies between residential and commercial areas, it is important to keep a routine cleaning schedule. Depending on the volume of an area, for example, high-paced food-service businesses are recommended to schedule a deep cleaning monthly or quarterly, but a household might not require one more than once a year.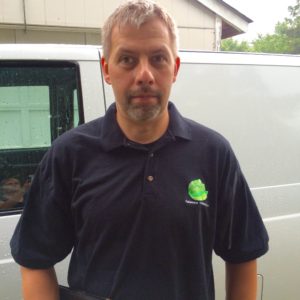 Our professionals are equipped to provide you with solutions to any cleaning needs you might come across at your household or business, plus assist you with creating a regular schedule. CE Commercial Kitchen Deep Cleaning technicians are highly trained and certified to offer you cleaning solutions for your home or company's kitchen, locker rooms, saunas, showers, restrooms, tiles or ceiling.
We use appropriate tools for each surface and area, to prevent any water damage or extensive heat exposure to the surface. To guarantee the prevention of widespread moisture, we use a suction method to dry the surfaces, allowing the areas to be ready to use immediately after the deep cleaning service.
Our customers often reach out with the following requests – Kitchen Deep Cleaning, Scheduled Deep Cleaning, Kitchen Equipment/ Appliances Deep Steam Cleaning, Kitchen Hood/Vent/Fan Deep Cleaning, Tile Floor Deep Cleaning, Restroom Deep Steam Cleaning, Floor Strip/Wax, Industrial Steam Cleaning, Commercial Deep Cleaning, Machinery Steam Cleaning, Carpet Cleaning and Ceiling Deep Cleaning.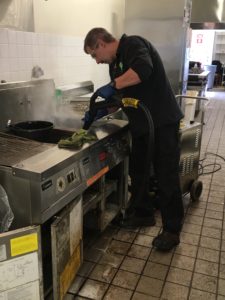 3 Reasons Restaurants Should Deep Clean Their Kitchens (article on Yahoo! Finance – featured article about CE Kitchen Cleaning NC)
We are U.S. government and DoD official contractor.
Kitchen Deep Steam Cleaning Services North Carolina
We provide 12 years of expertise, EU ISO 9001:2008 standards and are an official and licensed cleaning company for the U.S. government. Our successful work has enabled us to work with schools, hotels, churches, embassies and publicly known companies – Hilton, Pfizer and Whole Foods to name a few. We provide any customer with a comprehensive deep cleaning solution to match their needs. For further questions and a quote contact us here [email protected].
CE Commercial Kitchen Steam Cleaning NC is serving North Carolina Triangle areas including:
Cary, Chapel Hill, Clayton, Dunn, Durham, Apex, Henderson, Louisburg, Norlina, Oxford, Pittsboro, Raleigh, Rocky Mount, Roxboro, Sanford, Selma, Siler City, Smithfield, Tarboro, Wake Forest, Wilson etc.
CE Kitchen Cleaning ℠ is servicemark operated by Calamus Enterprises Llc. Calamus Enterprises Llc is not responsible any damages (health and property) caused by the service. All services rendered hereunder shall be provided in accordance with all ordinances, resolutions, statutes, rules, and regulations of ATN and any Federal, MD State or local governmental agency having jurisdiction in effect at the time service is rendered.